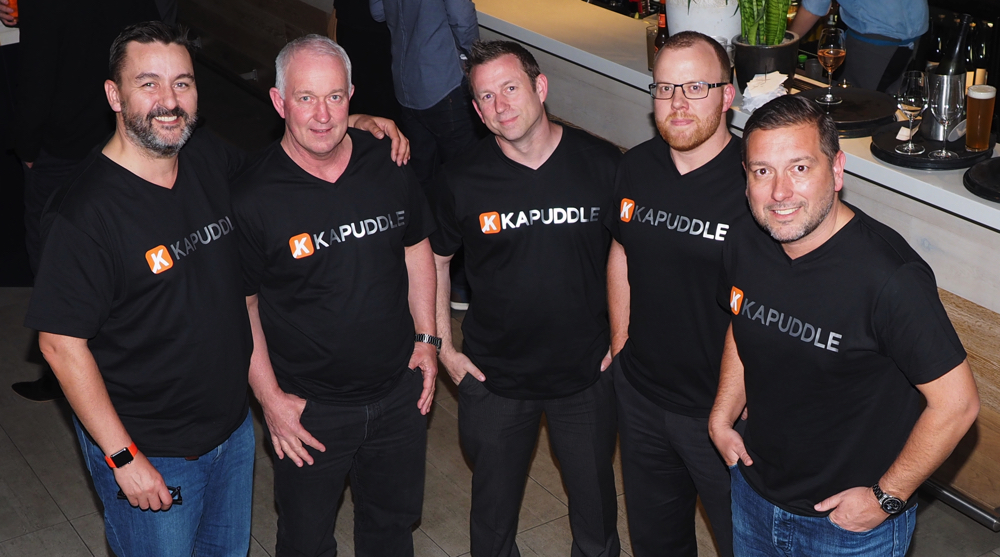 Mark Jackson:
A veteran of the oil and gas industry for 35 years is the Chair.
Mark has 40 years' experience in the Electrical Instrumentation field. He started in the Construction area and moved onto maintenance of Mining, Oil and Gas Facilities and Pipelines both in Australia, Europe, Africa and Asia. Mark has worked with operators and also on the providers side and he understands the requirements of both. He had consistently been approached by companies to work with them as his ability to work in a team environment or by himself too add value to companies has always been an area that attracted potential suitors.
Over the last eight years Mark has owned businesses in partnership with Michael Jarvis and they have had 250 people working overseas as well as 150 people working in Australia. To be able to lead these large teams was always an area where Mark encouraged and lead the teams forward to produce a company that has gone on the be purchased be a large Australian engineering firm. The growth and expansion of businesses is Marks focus and it is something he continues to have the hunger, passion and desire to continue doing. He can identify talent and has always gone by the approach of "surround yourself with likeminded people to continue to be successful.
Julian Catton:
MD of NextPhaze IT is leading the technical development.
As the founder of Nextphaze IT, Julian brings a depth of experience to Kapuddle that is second to none, he has previously worked at a senior level within the Technology departments of some of the world's largest companies including IBM, Barclays Capital, Morgan Stanley, Nestle and Bankwest. He has acquired a very broad experience across a range of IT sectors including; applications, servers, storage, networking, virtualisation, data centre operations, disaster recovery, app development and web and cloud services.
He possesses that rare skill of making the complex sound simple and is a results driven professional who works tirelessly to provide a seamless solution.
Shane Crommelin:
MD of Elevate Group is in charge of finance.
Shane is an experienced business advisor who specialises in providing strategic advice and performance improvement services to clients across a broad range of industries. Shane's unique skillset enables him to incorporate strategy development, financial analysis and operational leadership to assist clients in rapid growth, business expansion or distressed turnaround management scenarios. These skills are a blend of both Shane's qualifications as a Chartered Accountant, his MBA and over 16 years' industry experience.
Shane's background in taxation combined with his skills in strategy and financial modelling has enabled him to assist businesses to identify and improve their strategic position whilst understanding the financial impacts associated with the various scenarios. Shane is an expert in preparing three-way financial forecasts and modelling the financial outcomes associated with business decisions. Shane has assisted numerous businesses with establishing growth plans, commercialising concepts and managing the exit process to return value to stakeholders. Shane is regularly engaged by his clients in an outsourced CFO capacity.
Jamie Vine:
CEO of Liberty Executive Offices & Hive Co-Working is in charge of strategic partnerships and commerciality.
Jamie has 30 years commercial experience across the telecoms, capital equipment, real estate and corporate outsourcing sectors. He has operated as a proficient board member for the last 14 years in both public and private companies in Europe and Australia with a primary responsibility for business growth. His experience is diverse having been responsible for not only identifying, analysing, forecasting and recommending opportunities for growth but being responsible for ensuring the forecasts submitted were achieved. This has resulted in a balanced skill set which makes Jamie a versatile leader capable of driving performance across teams of all sizes with a particular emphasis on culture and values.
He is an experienced P&L led senior manager with strong entrepreneurial leadership and business development experience who fully understands the sensitivities associated with new market entry. He has also been instrumental in raising significant capital from the private sector in Australia in addition to his involvement in a GBP55m IPO on the London Stock Exchange.
Nick Eggleton:
Founder of Electric Agency is the brand custodian, in charge of UI, UX & marketing.
Nick is a passionate sales and marketing professional with many years of experience. Having worked in some very successful marketing communications agencies on some of the UK's biggest brands and, for the 13 of the last 15 years, managed his own brand development consultancy: Providing clients with sales strategies, marketing insights, creative ideas and excellent implementation to their brands.
His passion for brands is in developing and implementing strategic sales and marketing plans; and forecasts to achieve corporate objectives. He has a Bachelor's degree in marketing, 30 years of related experience with progressive management experience. His overall expertise is in Strategic Development, Planning & budgeting, Market research, Event Management, Public Relations, Advertising, Sponsorship, Merchandise, Merchandising, Customer Relationship Marketing, Product Development, Managing teams, and Managing outside agencies.
Over the years he has become a skilled practitioner in the following areas: Brand Development, Strategy, Identity and Communications Strategy, Content Marketing, Design, Direct Marketing, eCommerce, Email Marketing, Exhibitions &, Conferences, Google Analytics, New Product Development, Packaging design, PayPerClick Advertising (AdWords), Sales Promotion, SEO / SEM / CMO, Social Media Marketing (Facebook, Twitter, LinkedIn, Instagram,).